There are a lot of Dual Sport and Adventure rides near the Trans Wisconsin Trail. A quick google search will provide you with more GPS files than you could ride in a summer. Here are a few of the routes that I helped develop.
Great River Gravel Ride:
A few years ago (2005) I attended a grave ride down in the Dubuque Iowa area. There were some really fun gravel roads and even a few minimum maintenance roads to add to the challenge. I had a great time at the ride and decided to try to put together one of my own. After doing a couple events and a lot of pre-riding, I had a good network of roads mapped out. I had been expanding my range and eventually got down in the Dubuque Iowa area onto some of the roads that were on Mike's 2005 ride.
One of my buddies, Craig lives in Maquoketa Iowa and together, we worked on putting on a big ride, with my tracks on the north end and his tracks on the south end. What we ended up with was a 2 1/2 – 3 day, 522 mile ride called the Great River Gravel Ride. Over the years we have kept doing this ride and it has changed every year but its always in the same general area. If you keep an on on the ADVrider regional forums, you might catch the next GRGR!
Anyways, I really like this 2008 route. Its a great weekend ride for a group of friends and since it makes a bunch of loops, you could easily base out of one area or stay in different places every night, which is how it was designed.
Full Route map: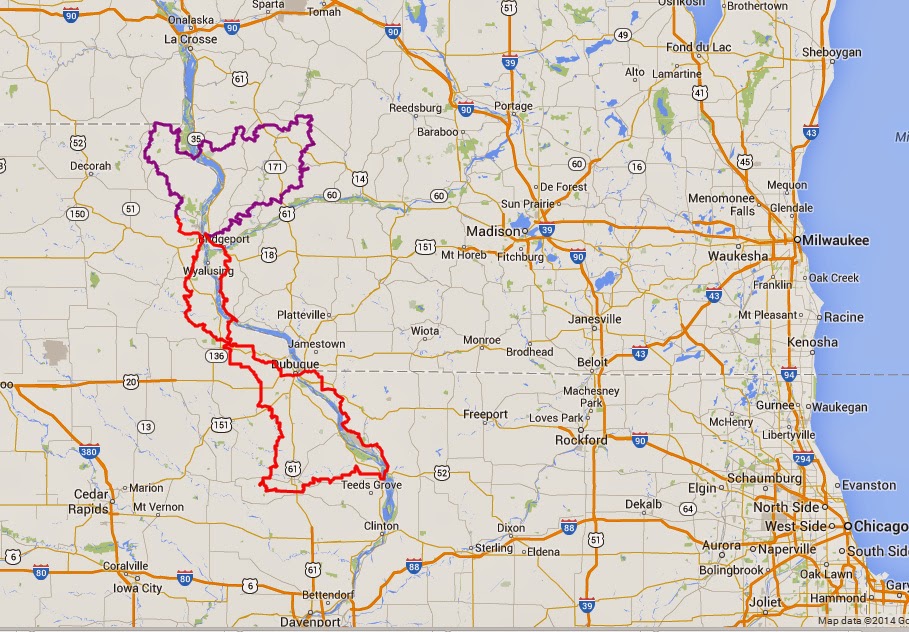 Northern section: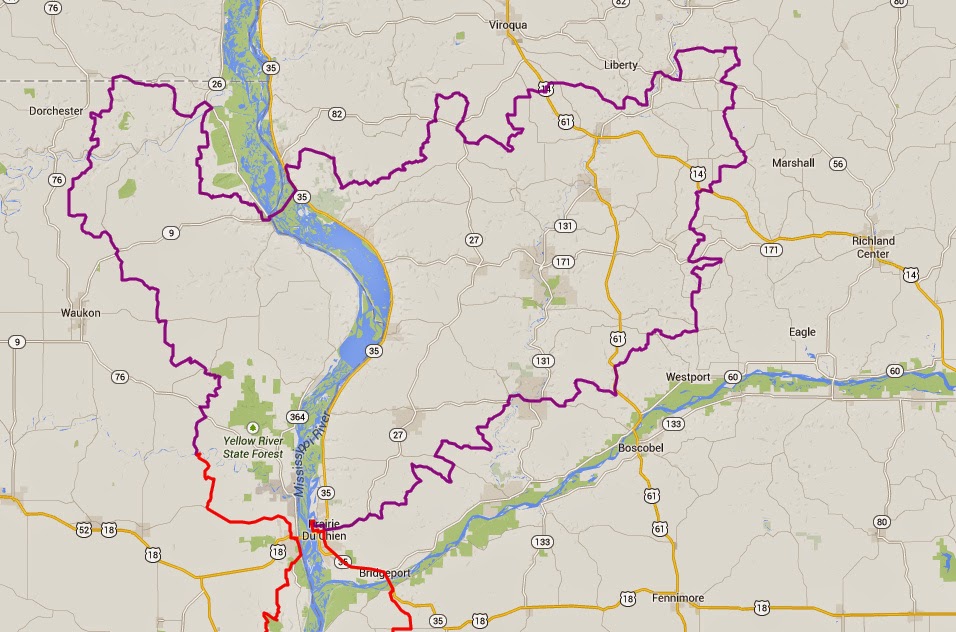 Southern section: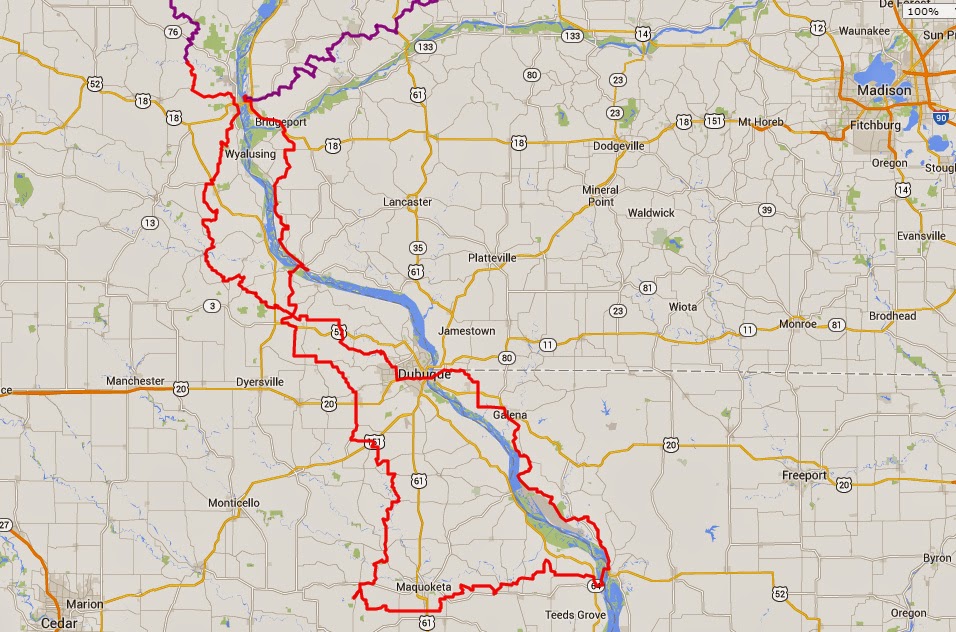 GPS File can be downloaded here: Great River Gravel Ride GRGR GPS File